Thousands of teams are managing tasks and priorities using Align.
0
Completed Priorities that move businesses forward
Create Hyper Focus on the Important
---
According to the Harvard Business School, 85% of businesses never actually execute the plans and strategies that they develop. The reality is that the day-to-day operations have a habit of interfering with the big picture. This tunnel vision leads to a breakdown in communication, which means missed opportunities and frustration between management and personnel.
What's Inside
---
Align was designed using fundamental principals for effective business development and management. So while it is a software, its virtual methodology mirrors best practices that have been leveraged by entrepreneurs, C-Level officers, and mid-level managers for decades. We have not reinvented the wheel, we have made it a lot easier to roll.
Try it Free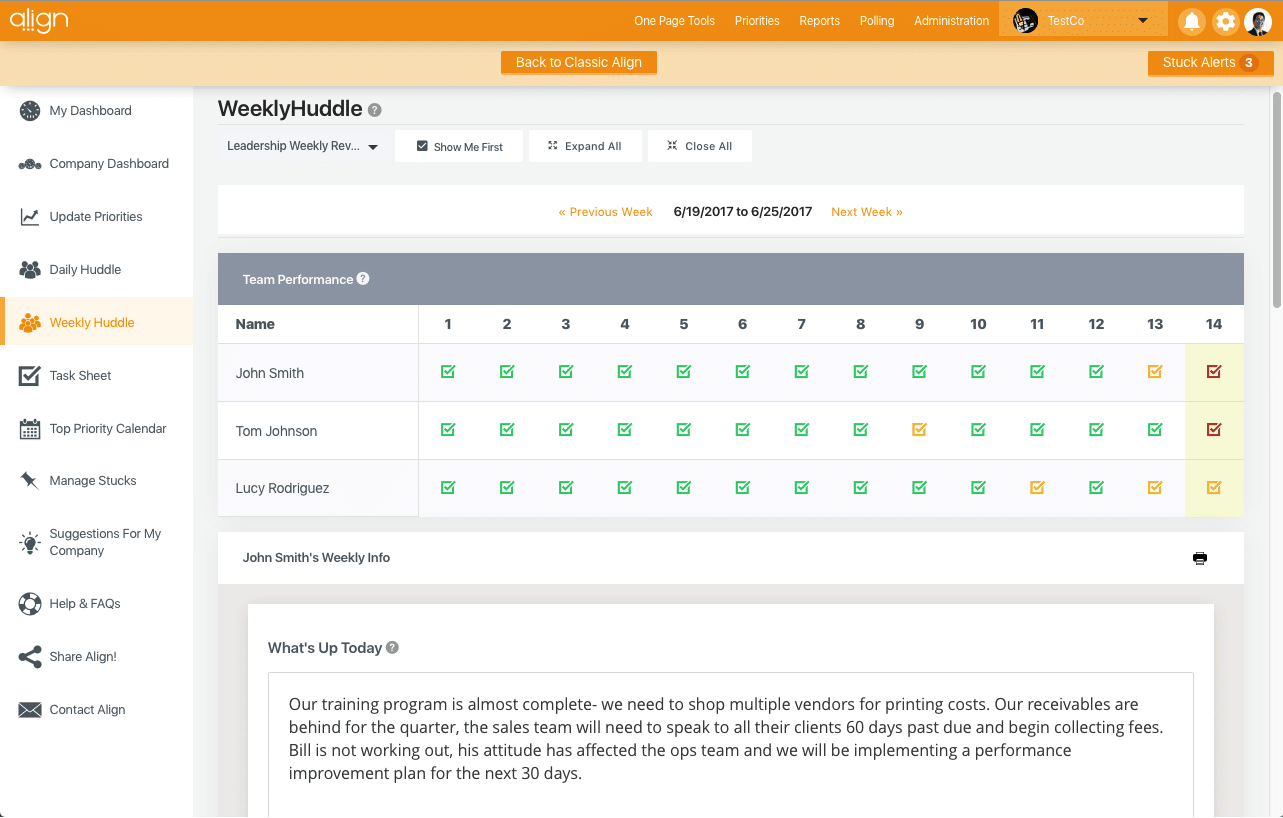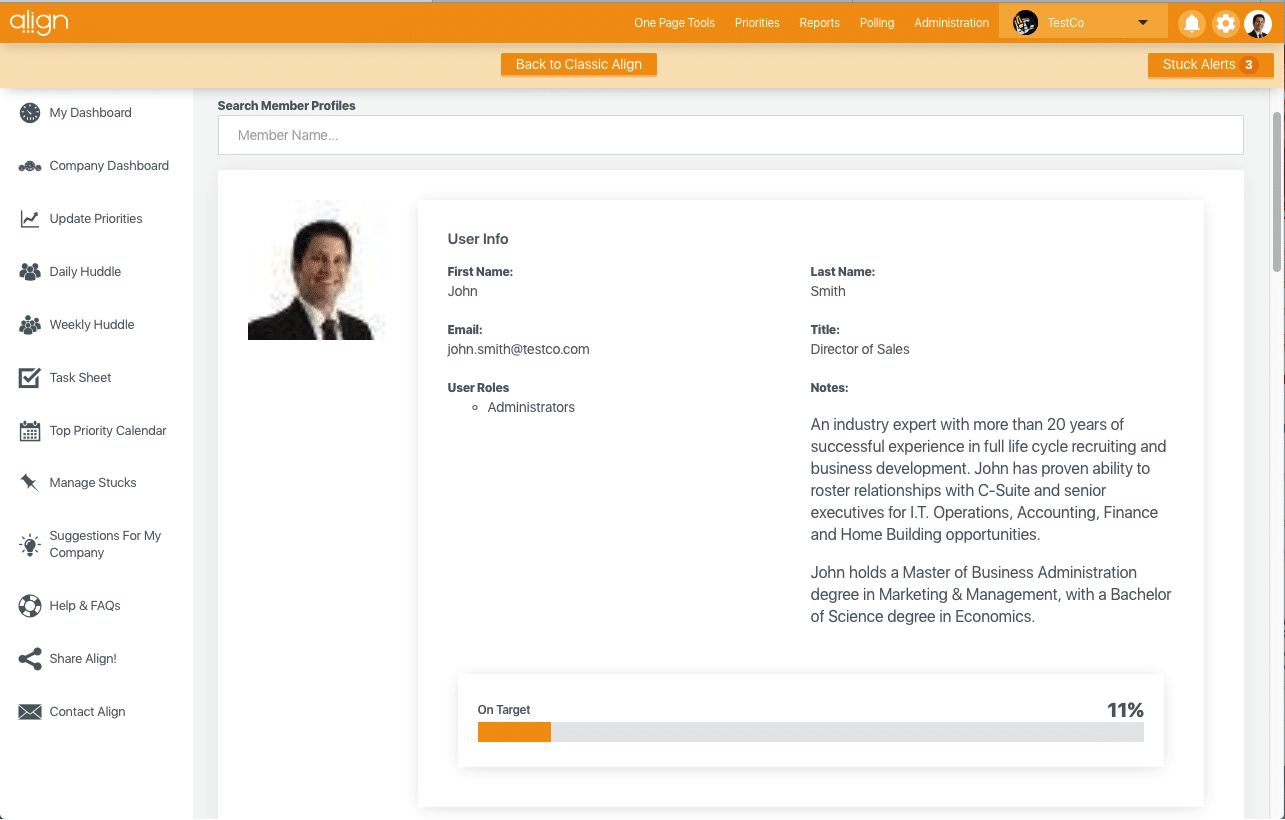 Personal Dashboard
---
Your Flash Report
The customizable My Dashboard allows you to pick and choose the information that is most important to you. Keep track of your priorities, add and assign tasks, and keep track of your team's progress, all from one screen. Manage all things important in one central location.
Company-Wide Priorities
---
Take the Micro out of Managing
Keep track of the entire company and its progress towards their goals in one place. Make micromanaging a thing of the past. With Align, everyone has visibility into how the organization is performing on its most important priorities.
Weekly Huddle
---
Meetings That Work
Maximize your weekly huddles by organizing all need to know information in one place. Transform your Weekly into a lifeline for the organization. Customizable categories that filter to reports and give clear status and next steps.
Team Member Insight
---
Manage team member information for quick access across an entire organization. Customize alerts, view priorities and progress, update social media contact and more. All in one place.
Features to Grow and Align your Business
---
Paperless One Page Strategic Plan
The One Page Plan allows you to enter your company's critical information for success and provides real time access.
Informative Dashboards
Easy to read Dashboards keep all your critical data front and center.
Manage Your Meetings
Manage your Daily, Weekly and Quarterly meetings to produce better results as a team.
Track Short Term Priorities
Task Management made easy with the ability to track, assign and remind yourself or others of To Do's.
See All Features
3 Easy Ways to Get Started with Align